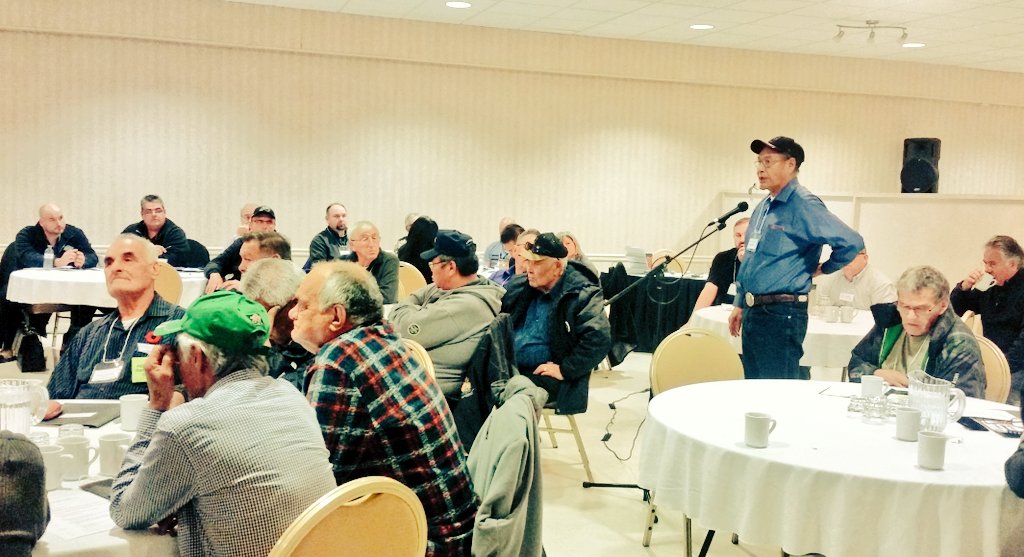 Northern Saskatchewan fishers gathered in Prince Albert for the Saskatchewan Cooperative Fisheries Limited annual conference and meeting in November. Photo by Chelsea Laskowski
Recent commercial fishing talks have the potential to be life-changing for northerners, according to the president of Saskatchewan Cooperative Fisheries Limited.
About 40 people from Saskatchewan cooperatives and an unnamed company met in Prince Albert on Monday to negotiate future sales of northern Saskatchewan fish.
SCFL confirmed this week that this unnamed company plans to set up shop in Prince Albert once it makes a land purchase and gets buildings set up.
Until those agreements are in place, SCFL can't divulge the details. President Marie Hildebrandt admits it's tough.
"It's hard to keep our mouths shut too," she said with a laugh. "We're excited but we have to."
Manitoba-based Freshwater Fish Marketing Corporation, which is a Crown corporation, used to hold a monopoly on Saskatchewan's commercial fish, but the market opened up in 2012. Since then, many fishers have been hesitant about widening the net for who buys their product.
Hildebrandt said this new development will cut down the transport for fish from northern Saskatchewan that are destined for market, and so far the cooperative members are enthusiastic about what the future may hold.
"They are so pleased and it will change life if people want to work. This way here, there is work available then and they can make money," she said.
Further details about the company and scope of development will come once land transactions are complete, which could take until September.